Your Dorint Hotel City-Hotel Salzburg
Salzburg - that's Mozart, the Salzburg Festival, UNESCO World Cultural Heritage and lots of baroque beauty. It's not for nothing that the world-famous city of Mozart is also called "the stage of the world". Find your very own place on the stage of this world stage with us. Sit back and enjoy the spectacle of "Salzburg" to the fullest - our #HotelHelden will make sure you want for nothing.
Sterneckstraße 20, 5020 Salzburg
Telephone: +43 662 882031-0
Email: info.salzburg(at)dorint.com
Reserve now!
City centre
1 km
Station
1 km
Airport
8 km
Direct proximity to the baroque old town
& to the modern exhibition grounds
4 ground-level function rooms
from 27 to 235 m²
Wellness area with sauna,
Relaxation oasis & fitness room
Greetings and welcome to Salzburg!
Here you can not only enjoy the baroque flair of our cultural metropolis in your own forays, but let us help you make every moment of your visit an unforgettable one. 139 modernly furnished rooms in 3 categories, an exquisite hotel restaurant, a modern lobby bar and the direct proximity to the old town, trade fair grounds as well as the railway station and airport will help you do just that.

Meanwhile, my #HotelHelden and I are always ready to make all your wishes come true. We are already looking forward to you and your stay in our wonderful city of Mozart.

Your Florian Noppinger and the #HotelHeroes of the Dorint City-Hotel Salzburg
Refurbishment | 26.9. - 24.11.2022 & 1.1. - 10.3.2023
After its construction, the house is now undergoing a general "lift"! All rooms will be renovated, one part completely and one part partially. Also the public hotel areas like reception, restaurant and lobby will shine in new splendor afterwards.

Phase 1 of the renovations is scheduled from Sept. 26 - Nov. 24, 2022 - no work will take place in December - Phase 2 will take place from Jan. 1 - March 10, 2023.
Hotel operations will remain open throughout the renovations. Please note that the fitness and sauna area will not be available during the renovation period.

Every precaution will of course be taken to keep the disruption to hotel guests to a minimum - the construction work will also only be carried out during the day - nevertheless, it cannot be completely ruled out that brief periods of construction noise may occur. Despite the best planning, there may also be unexpected delays or deviations from the reconstruction plan, we would communicate this immediately.

We thank you for your understanding!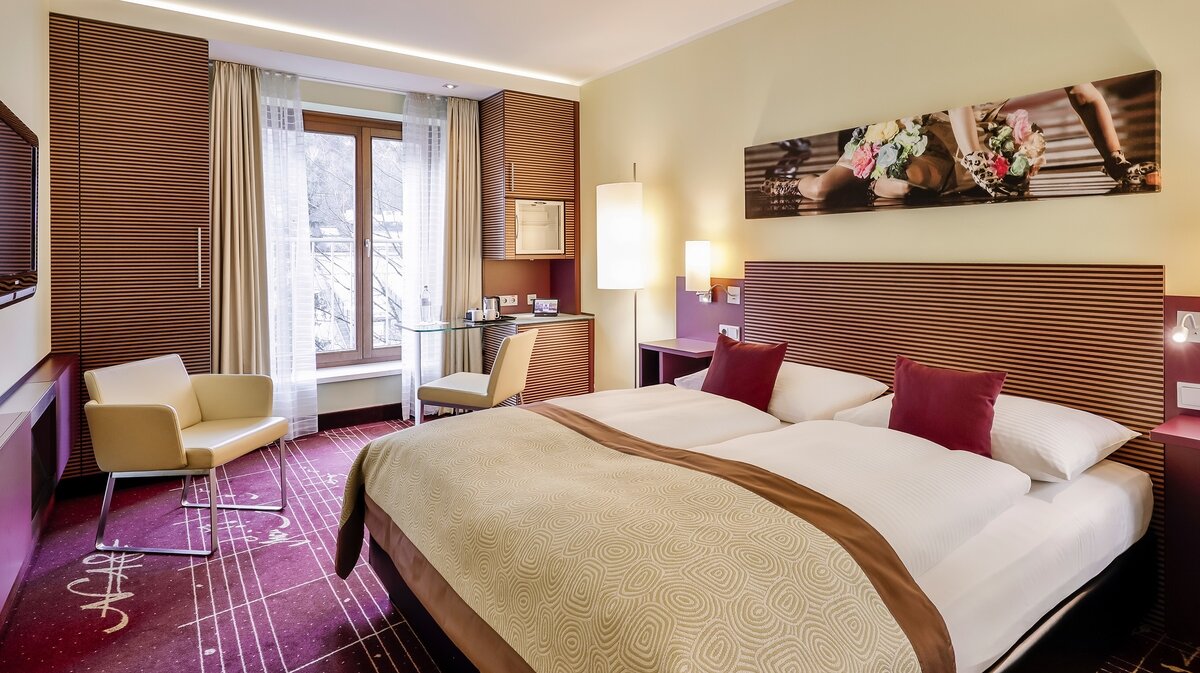 Your restaurants & bars at the Dorint Hotel City-Hotel Salzburg

Chef Christoph Hassl spoils his guests with creativity and attention to detail, serving culinary delights of modern cuisine as well as traditional, regional specialties. Enjoy our popular course menus or small local snacks at the bar.
Events and incentives with freedom
Our 4 conference and meeting rooms have daylight, standard conference technology and free WLAN. The rooms are divided over two floors (first floor and 1st floor).
Our flexible room concept offers comprehensive service and comfort for up to 250 people.
A professionally trained team will look after you during your event and competently assist you with any questions you may have.
You will find further information in our Factsheet.
Der Raum Kapuzinerberg befindet sich im Erdgeschoss und bietet das angemessene Ambiente für Ihre Tagung. Der 145 m² große Raum ist ausgestattet mit Leinwand, Beamer, Flipchart und Pinnwand. Der Kapuzinerberg 1 kann mit den Raume Kapuzinerberg 2 verbunden und dadurch auf 235 m² vergrößert werden. So entsteht eine angemessene Fläche für große Feierlichkeiten.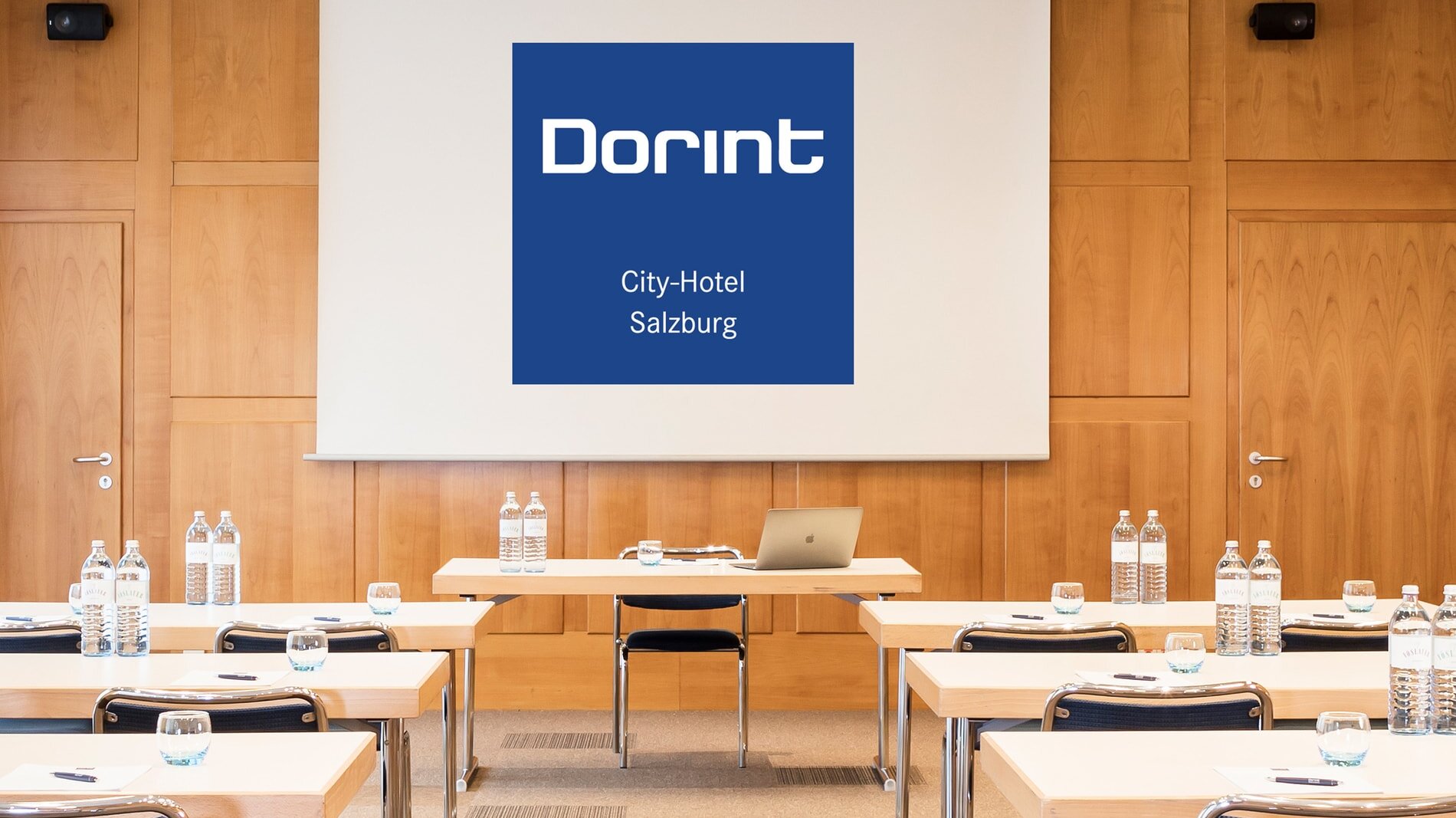 Unser Kapuzinerbergsaal 2 bietet Ihnen mit 90 m² die optimale Raumgröße für Tagungsgruppen bis zu 100 Personen. Der Raum ist ausgestattet mit umfassender Standardtagungstechnik und einer Klimaanlage. W-LAN Internet steht Ihnen außerdem zur Verfügung.
Für kleine Tagungen und Seminare, sowie als zusätzlicher Gruppenarbeitsraum steht Ihnen Raum Nonnberg mit 48 m² Raumfläche zur Verfügung. Standardtagungstechnik, wie z.B. Leinwand, Beamer und eine Klimaanlage bilden die Grundlage für eine angenehme Tagung und Ihr Wohlbefinden.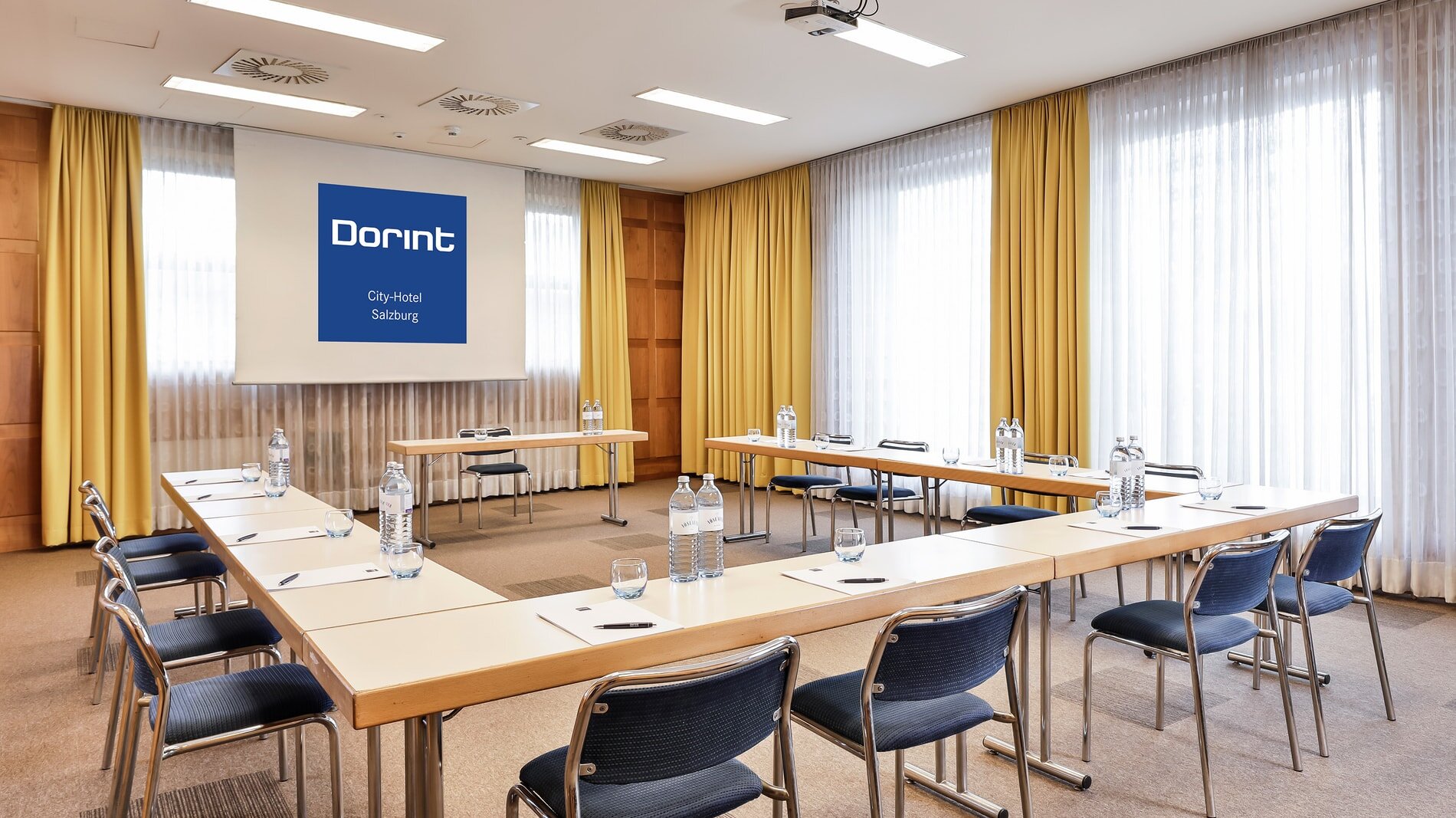 Der Raum Mönchsberg befindet sich im Erdgeschoss. Mit einer Raumfläche von 62 m² und einer Deckenhöhe von 3,10 m bietet der Tagungsraum Platz für bis zu 70 Personen. Mönchsberg ist mit Klimaanlage, Teppichboden und einer Leinwand ausgestattet.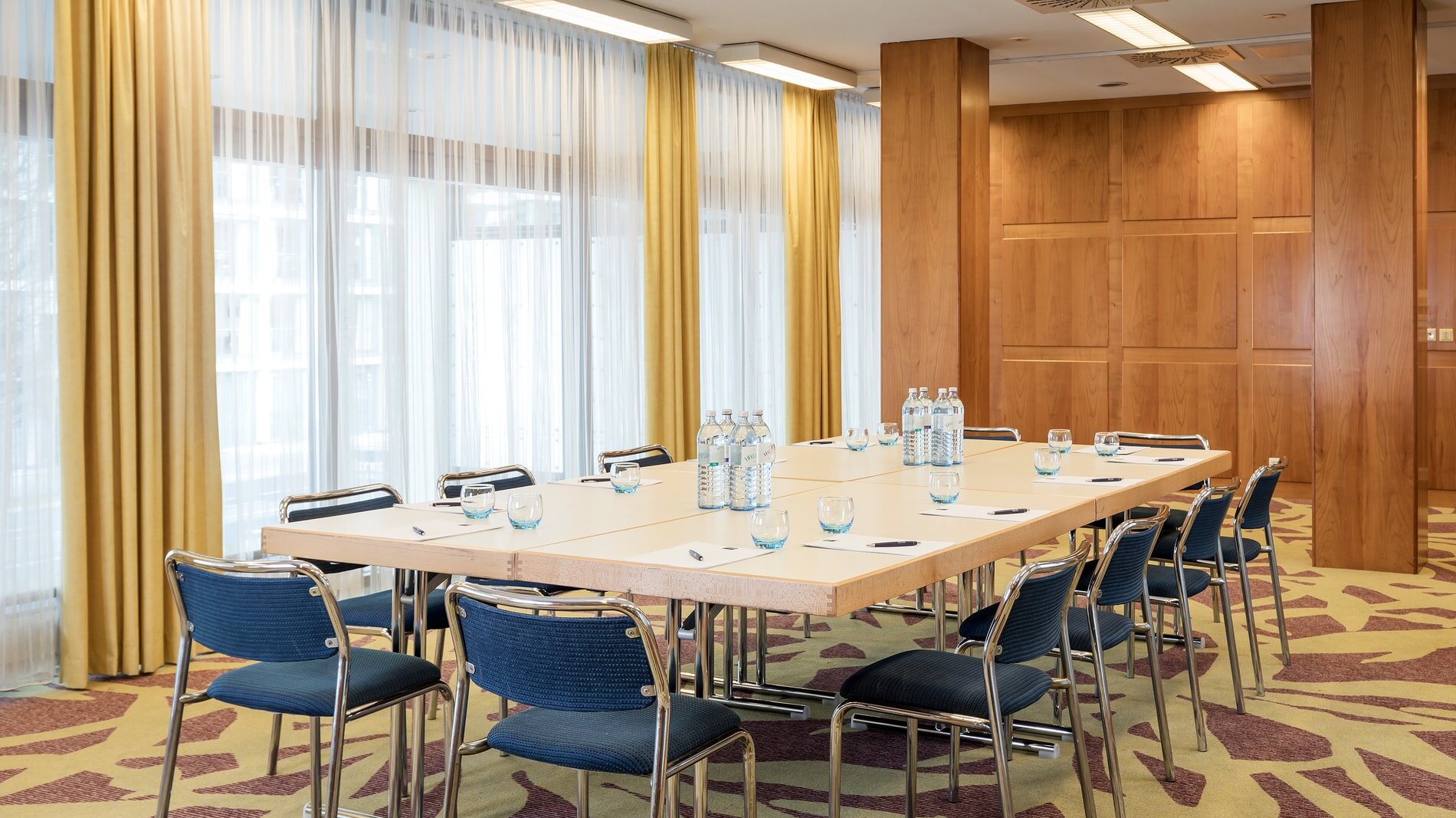 Kurzbeschreibung Tagungsraum Raum Plainberg befindet sich in der 1. Etage. Mit seinen beiden großen Fenster bietet der Raum hervorragende Voraussetzungen für eine erfolgreiche Tagung. An wärmeren Tagen sorgt eine Klimaanlage für einen kühlen Kopf! 56 m² Gesamtfläche bieten einen großzügigen Gruppenraum für ca. 30 Personen.
Wellness with Dorint

Our small spa area is a retreat away from the hustle and bustle of modern life.

You can relax in our sauna and infrared cabin.

Our fitness area is the perfect place to work out and unwind after a stressful day.
Finnische Sauna
85° C – 95 ° C
In Finnland gehört die Sauna zu jedem Haus. Ihre vorbeugende und heilende Kraft ist dort seit langem bekannt. Typisch für diesen Saunatyp ist die hohe Temperatur zwischen 85° C und 95° C bei einer relativ geringen Luftfeuchtigkeit von nur 10 – 30 %.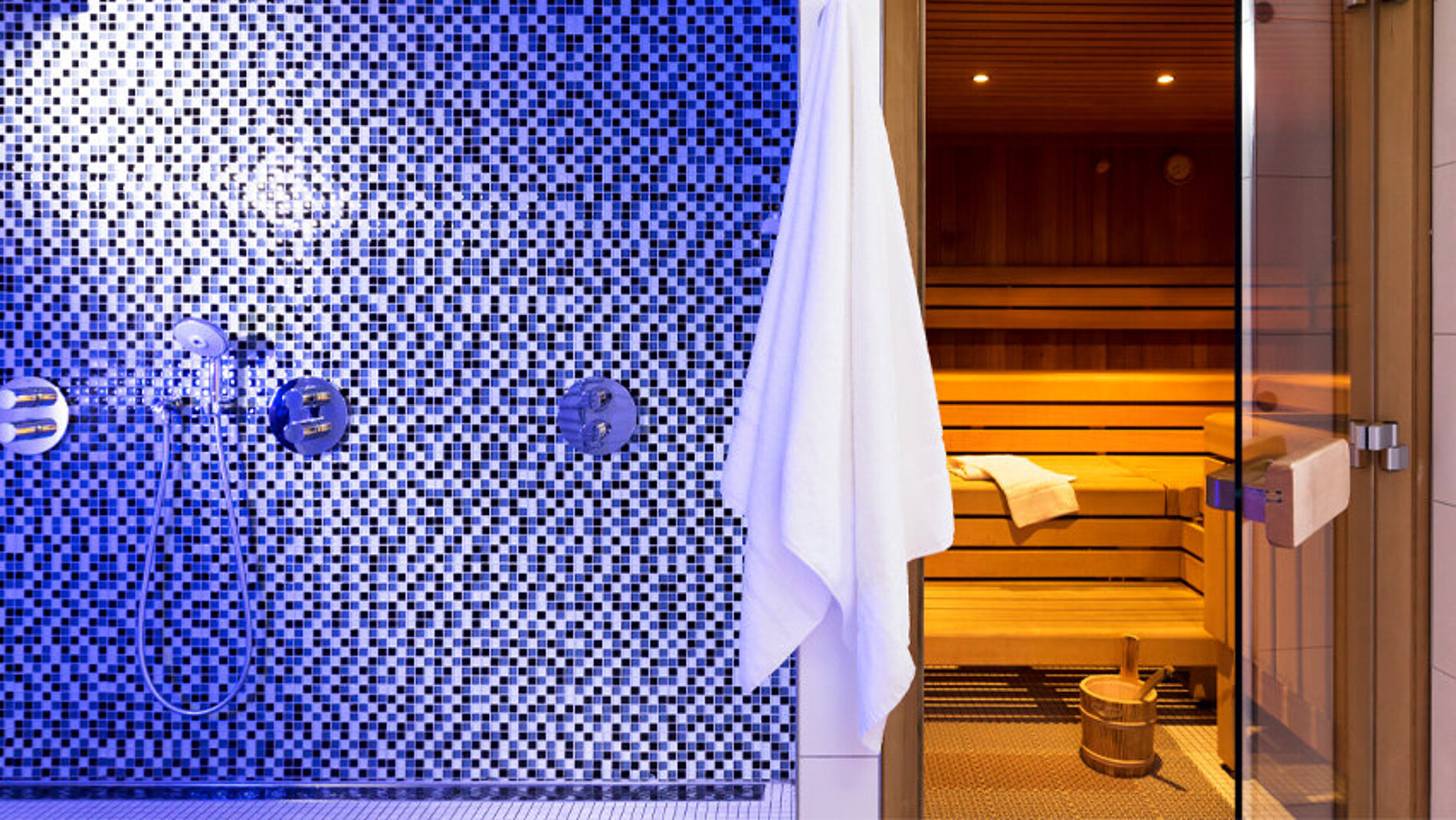 Stärken Sie ihr Herz-Kreislauf-System nachhaltig mit unseren Cardiofitnessgeräten.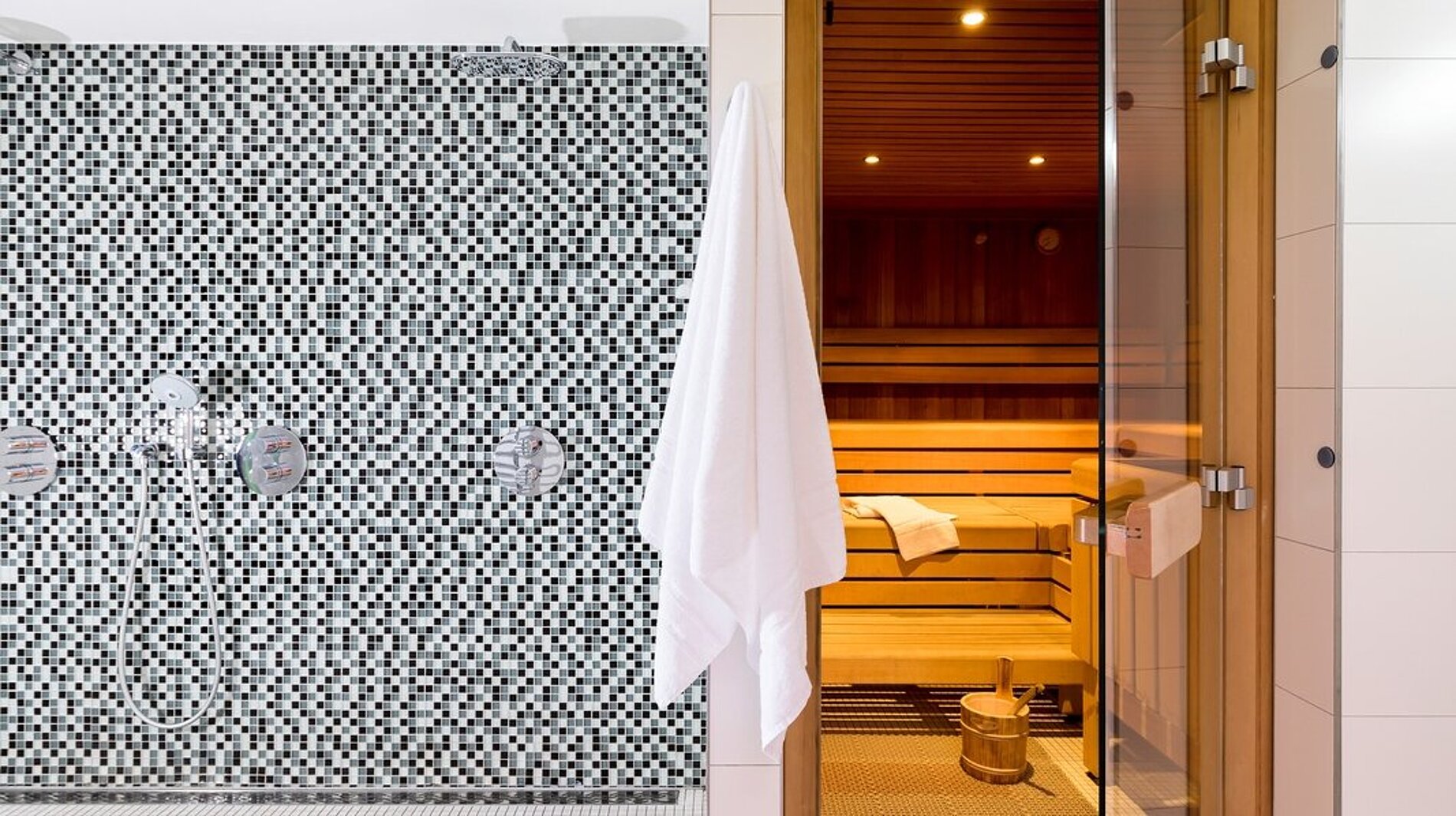 Wärme via Infrarotstrahlen trägt zur positiven Beeinflussung des menschlichen Körpers und der Seele bei. Und das wir uns bei wohliger Wärme einfach besser fühlen als in klammer Kälte – dafür bedarf es keines wissenschaftlichen Beweises, das lehrt uns der Alltag.
Campaign: vorFREUDE

...where winter dreams come true

What makes you cheer with joy? The thought of your next winter vacation? Then it's time to make your winter dreams come true.
Magical moments for two, with family or friends await you in more than 60 destinations.
Experience Salzburg

Overnight stay with breakfast buffet

1 bottle of water in the room upon arrival

Welcome drink on the day of arrival

City map of Salzburg

Salzburg Card 24h

Use of the fitness and wellness facilities
Real people, real experience, real emotion.
Dorint makes dreams come true.
We have the right activity for every explorer and bon vivant: simply browse through our offers and decide on your favourite experience. With us you can discover holidays in a whole new way: Make a wish!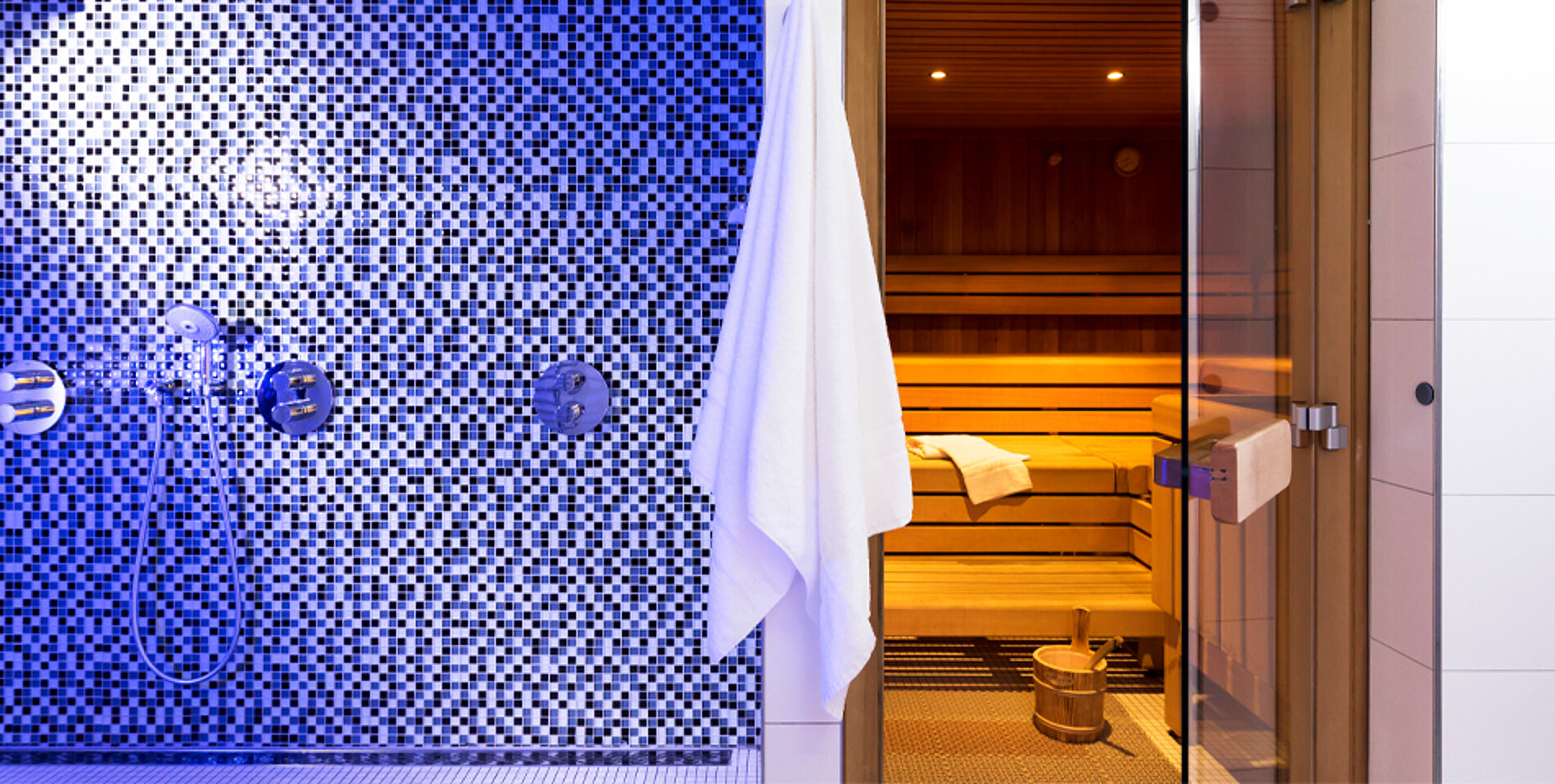 Recharge your batteries in the wellness area
The hotel's own fitness room with relaxation oasis and sauna helps you to regenerate and enjoy absolute relaxation. Whether it's after a culture-filled trip to the old town or an eventful day at the trade fair: this is what "home" feels like.
With our 6 event and meeting rooms ranging in size from 27 to 235 m², we offer the right environment for every occasion - from a small team to large events with 250 people. All rooms are flooded with daylight and are easily accessible thanks to their ground-level design; one of our rooms can even be accessed by car.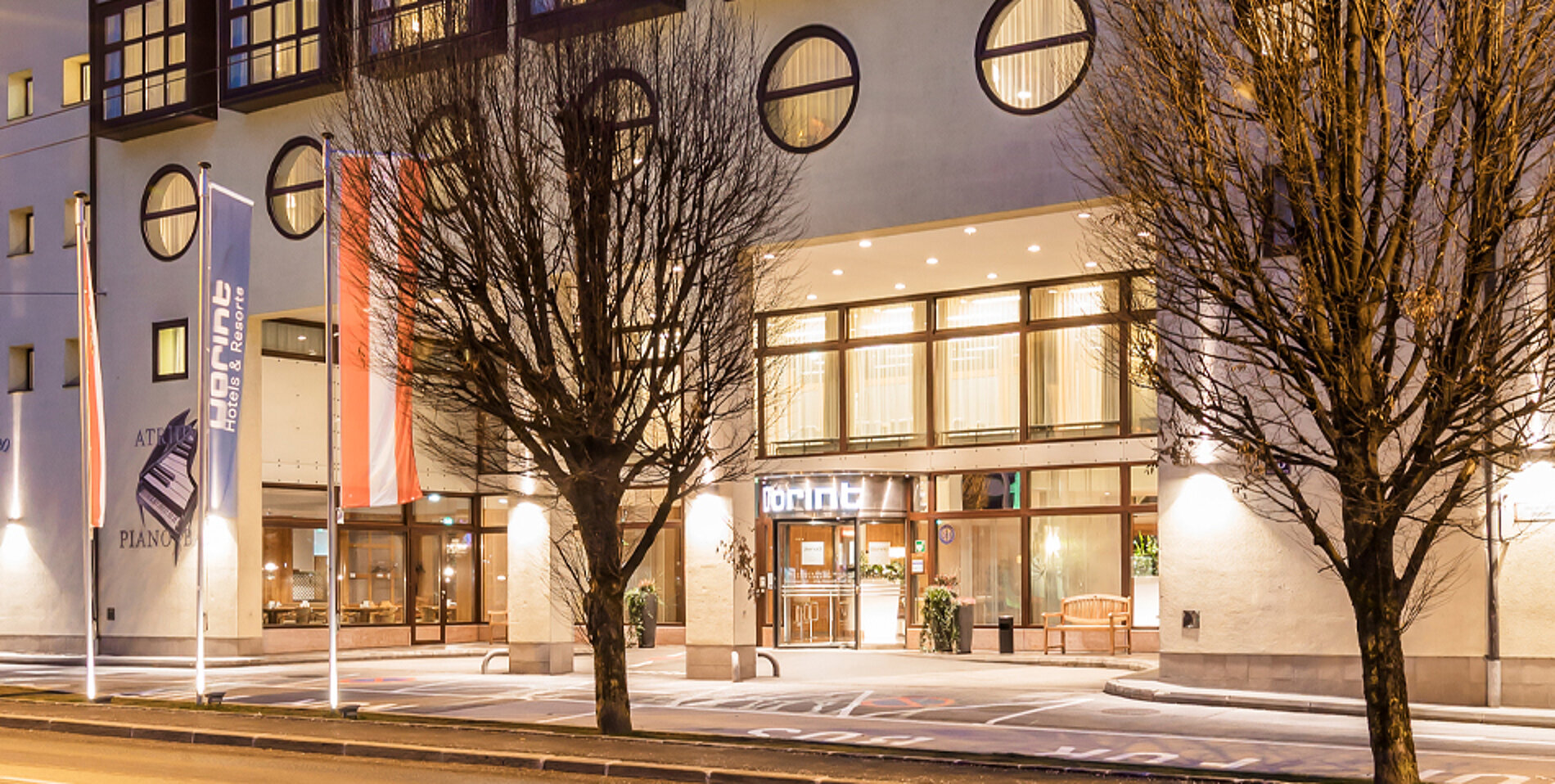 In the heart of the city of Mozart
Thanks to our central location, you can reach all the cultural highlights for which Salzburg is world-famous in just a few moments. Whether it's the festival, the Mozart House or a stroll through a coffee house - here you can stroll through the baroque splendour of the historic alleyways in complete relaxation.